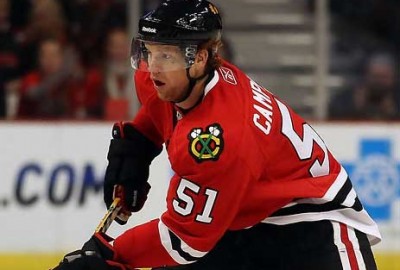 Comcast SportsNet, February 26, 2011
State Street Barbers hosts a fundraising weekend with Brian Campbell, #51 of the Blackhawks for his Campbell for Kids Foundation. Brian signed autographs and met fans at our Webster shop where he is a regular customer. More than $2,500 was raised!
Come to State Street Barbers for beard shaping and get a signature haircut.