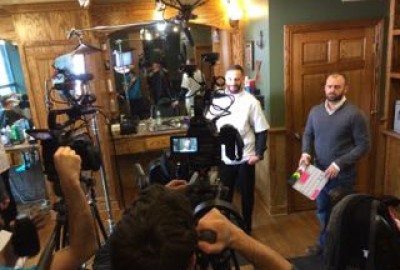 Raising awareness of mens health issues, November 2014
Touchvisiontv.com the innovative content company used State Street Barbers as a backdrop for its new short film that promotes awareness of the Movember Charity. Movember is committed to help fund programs that improve the lives of men affected by prostrate cancer, testicular cancer, and mental health issues. State Street Barbers donated its facility and the services of its barbers for the production of this short film.
Visit State Street Barbers for beard trimming.