In 2020, hairstyles from this year are still likely to be in style, with many natural looks that are going to remain popular. Here is a look at some of the popular hairstyles you can expect to see in 2020. From short to long hair and clean to messy looks, there are plenty of options to choose from based on your personal preferences and look.
Regardless of the type of hair you have or the ideal style you have in mind, the following hairstyles will give you plenty of choices next year and beyond.
The Hot Fuzz
(Credit: Barcroft Media)
If you're looking for a more textured hairstyle for long hair, the Hot Fuzz is a great look. It's a bit messy, but if this matches your personal style, this is a comfortable cut. Regardless of whether you've got blonde straight hair, braids, or other types of hair, you can make this work if you're looking for a texture that exudes a carefree attitude.
The Brownout
(Credit: Jacopo Raule)
If you're blonde and considering a dye job, this is a fashionable option today in contrast to the bleach-blonde look. Although many are still rocking the bleach-blonde hairstyle these days, more and more people are also choosing the Brownout for a darker look.
The Buzz Cut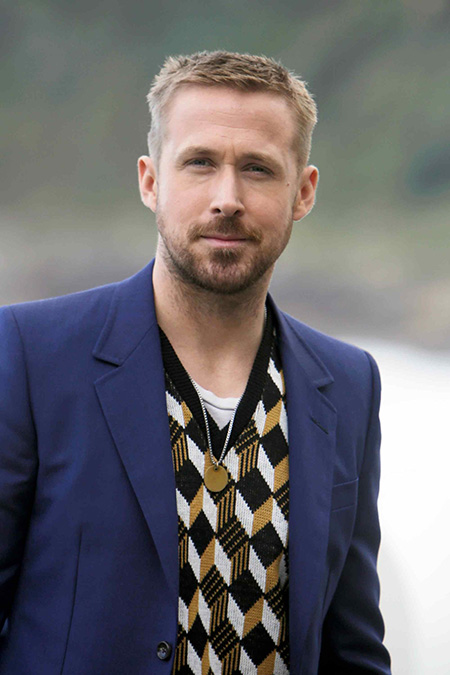 (Credit: Claude Medale)
You can't go wrong with a classic, especially one that's still as stylish as ever. This hairstyle is still popular because of its ability to keep things simple while maintaining presentability. Short and evenly cut to a specific length, the Buzz Cut will likely stick around for many years due to its ease of maintenance and timeless stylishness.
This cut is also adaptable to nearly any face style and picture.
Ivy League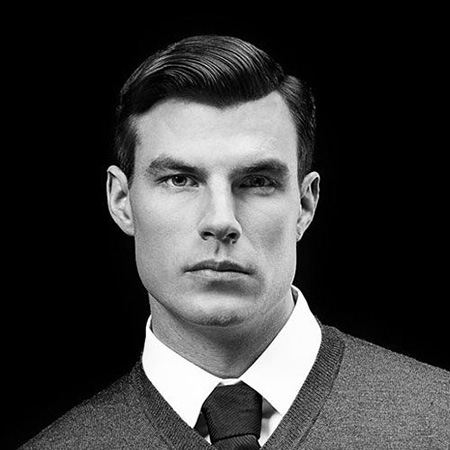 (Credit: Men's Lifestyles Now)
If you prefer something more elegant, the Ivy League cut is another popular option today and will continue to be next year. Once intended specifically for Ivy League students, this cut is now universally accepted as a fashionable option for a sleek and polished appearance. With short and stepped sides and a longer top, you can choose between different separations and mess around with the texture to create a unique look that's decent regardless.
Crew Cut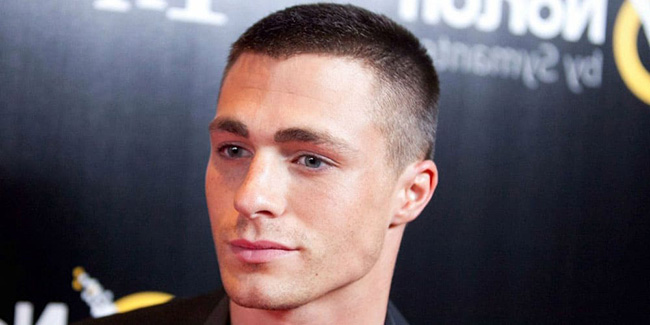 (Credit: Men's Hairstyles Now)
The Crew Cut is another hairstyle that won't leave us anytime soon. The wearer of this hairstyle will be able to feel comfortable while looking clean with a particular division of length that moves from the hair's top to the bottom. Like the Buzz Cut, this hairstyle is easy to maintain and works with many different face shapes.
The Twisted Afro
(Credit: Stefanie Keenan)
If your hair is coarse and you prefer a messier look, the Twisted Afro is another great look to consider. This cut utilizes artistic styling at the tips and is popular among many as a fresh take on a '70s look. This look also works well with a little added scruff on the face.
Medium Cut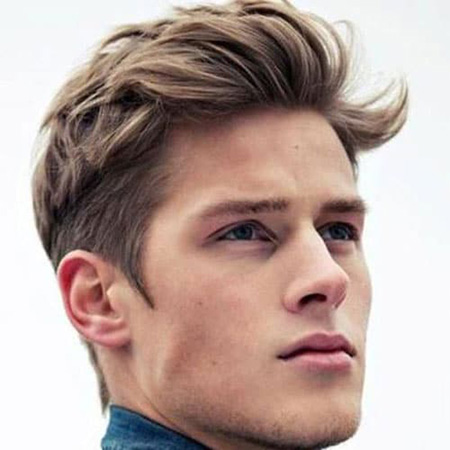 (Credit: Men's Hairstyles Today)
Not into sudden changes in hairstyle or more dramatic contrasts, but still want to give plenty of definition to your look? The Medium cut is right for you. This look is similar to the High Fade, with a lengthwise pitch along middle-fade intersections. The difference between the Medium cut and the High Fade is that the latter is harsher and less balanced.
All of the Curls
(Credit: Michael Loccisano)
If you have naturally curly or wavy hair that isn't coarse, don't be afraid to flaunt it. You can let your hair grow out and around for a stylishly messy look. Rather than twisting the hair to deliberately shape it, you can simply let the curls do what they want around the head. You can get an even better look by avoiding smoothing out the hair with any hair products. You can also exude an even more youthful appearance by growing out sideburn curls.
Slippery When Wet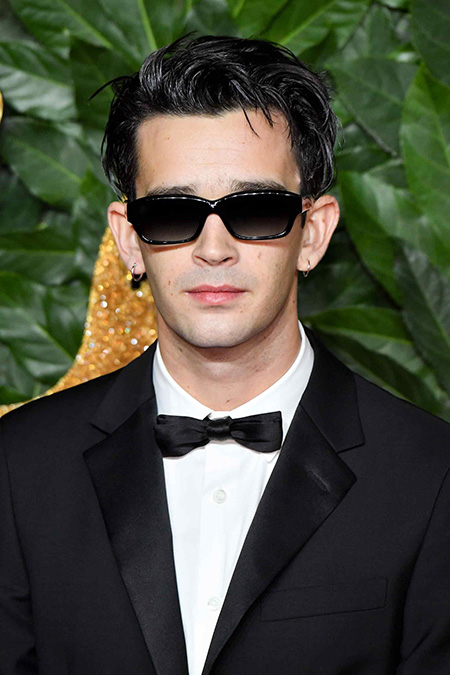 (Credit: Stephane Cardinale - Corbis)
If you find men's grooming products and precision of a haircut to be important, this men's haircut in 2020 will give you that groomed look you want. This look features a medium-length haircut that keeps the sides shiny and tidy. To really take advantage of this look, make sure you apply plenty of hair shine. In fact, you may even want to re-apply at night to maintain that shiny look.
Fade Haircut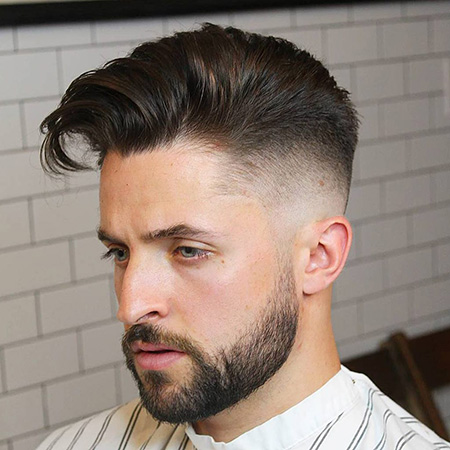 (Credit: Haircut Inspiration)
The Fade is still in style and will likely continue to be into next year. There are many different types of fades that look great, from low to high. The height of the fade isn't the only option for your haircut, either, as you can make the fade part of a longer haircut. For instance, you can use it as part of a ponytail or grow your hair out longer in back for a faux-hawk style.
You can also add more texture to the style in the middle using either putty or pomade. You can even flatten the hair back for a slicked-back style.
If you have a beard that you want to maintain, keep the crossfade low, which will create a defined demarcation at the point where the beard starts and the fade ends. Another option with the fade is a moderate crossfade coupled with a difficult part. For the latter look, you can keep the hair longer in the middle and use a combover style.
Where to Get the Best Men's Haircuts in 2020
For any of the above men's hairstyles in 2020, or any other types of looks that meet your personal styling preferences, visit State Street Barbers. Our experienced and knowledgeable barbers can give you the look you want based on your preferred look using the best grooming techniques and products.
When you visit State Street Barbers, you'll be able to enjoy a classic barbershop environment and get the ideal hairstyle.