Simple Casual Haircut for Men at State Street Barbers
If you're looking for a classic cut that will have you looking your best—not too trendy, but not boring, either—the simple casual haircut for men is what you might be looking for. The simple casual hairstyles you see on a day to day basis are a classic for good reason—they're easy to keep up with, don't require much time to style every day, and look good on just about anyone.
The Look: Simple Casual Men's Haircut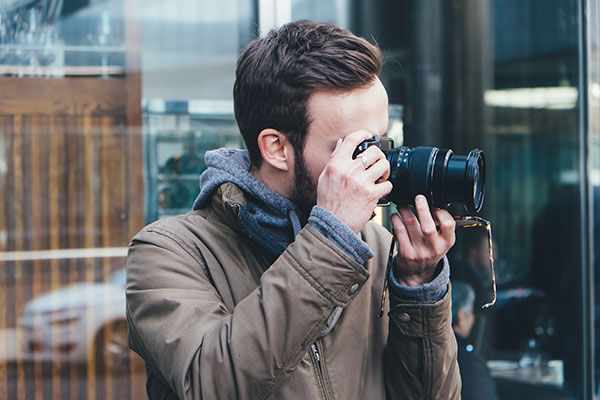 The simple casual haircut can best be described as the haircut you may see most often in your day-to-day life. It's kept shorter on the sides and longer on the top, and is easily customizable for each man who wears it. Whether you want to comb it straight and smooth or wear it delightfully disheveled and out of place, it's easy to create a look that's all your own with the simple casual haircut.
Who Looks Best With the Simple Casual Hairstyle?
Because of this haircut's versatility, it's probably no surprise that most men look great with it. It looks good on most face shapes, so if you're unsure if this one is for you, the answer is most likely yes.
What Seasons Is It Most Worn?
This is a true all-season haircut. No matter what climate you live in, this haircut is a great one to have.
How to Wear it With Your Wardrobe
Similarly to being great for all seasons and most face shapes, this haircut works well with a range of styles of dress. Whether you're a skateboarder, a trader, a cowboy or an Elvis impersonator (well….maybe not that), this hairstyle will match perfectly with your style.
What Hair Types Work Best with the Simple Casual Men's Haircut?
Thick or thin, textured or straight, this haircut can accommodate just about anything and anyone. Talk to your barber or stylist at State Street Barbers about how to craft the best-looking simple casual haircut for your specific hair type.
Useful Styling Tips
Depending on the look you're trying to achieve—your look for a black-tie wedding will likely be different than a Saturday at the game with your crew—you can use different product to manipulate your hair to look exactly how you want it to. From mousse to make it look effortlessly messy, to pomade or gel for a slicked back look, State Street Barbers has the products you need to walk out the door looking like a million bucks.
How Often Should You Get the Simple Casual Cut in Chicago?
In order to keep your simple casual haircut looking neat and clean, we recommend getting it cut every 4-6 weeks at the most. When you purchase our Chairman membership, you'll have the opportunity to receive 11 haircuts over the course of a year for an affordable price. Contact us today to learn more about the simple casual haircut and schedule your appointment today.
Schedule your haircut online now