There is nothing quite as attractive as a manly, lush, long mane on a man. From Jason Momoa to every glam rock star ever, we know that long hair has a certain charm to it.
However, growing your hair out as a male means you'll need to put in the time and dedication to help grow and maintain it. State Street Barbers offers six helpful tips on how to grow your hair out and take care of it.
Hair Growth and Maintenance Tips for Men
The truth is, there is no way to make your hair grow faster. Growing out your hair takes time. However, there are ways to help keep your hair healthy and to prevent breakage.
Always Wash your Hair with Decent Hair Products
It's important to use products with high-quality ingredients in order to keep your hair healthy. The type of products you use will largely depend on your hair type but, as a general rule, it's important to avoid products with harsh ingredients like sulfates and silicones, which can dry out your hair.
Condition Your Hair Regularly
Conditioning your hair regularly will help lock in moisture. This will keep your hair healthy and prevent split ends. Preventing split ends will maintain your length and allow your hair to grow longer.
Avoid Using Hair Dryers When Possible
Whether you are using a straighter or a hair dryer, adding heat to your hair can cause damage. This can result in breakage and split ends that leaves your hair looking dry and less healthy. Furthermore, split ends and breakage caused by excessive heat can also shorten your hair's lengths, setting you a few steps back in your hair journey.
Comb your Hair with a Wide-Toothed Comb
If your hair is thick, wavy, or curly, this step is especially important. Using a wide-tooth comb to brush wet hair helps detangle the hair. What's more, a wide-tooth comb can prevent frizz and breakage as well!
On the other hand, a paddle brush or fine-toothed comb can cause more breakage, since it works more aggressively to detangle.
Visit a barber to trim your split ends regularly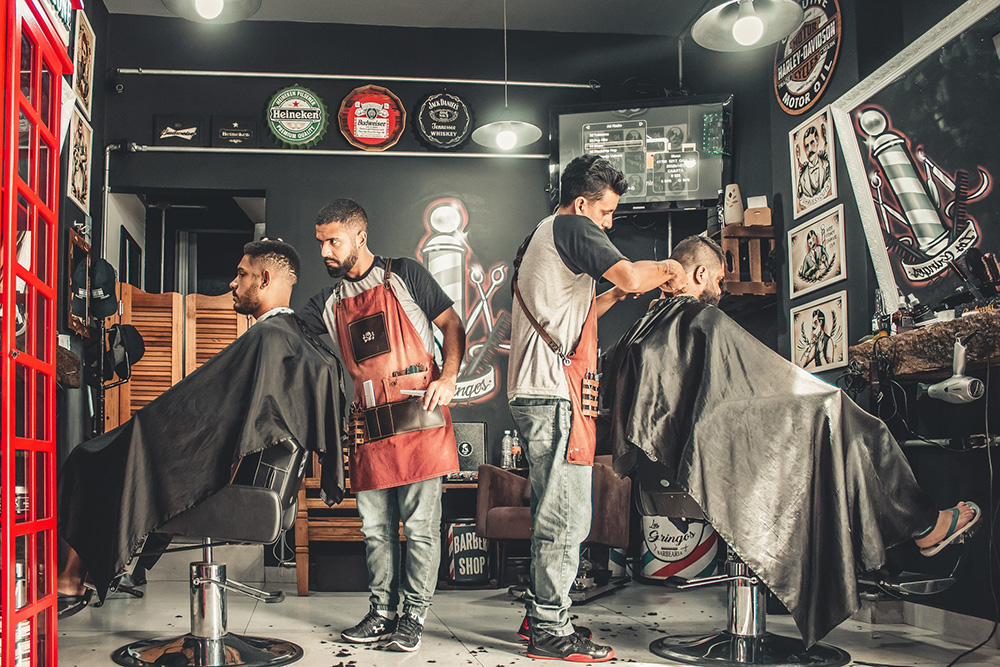 While getting a haircut more often may seem counter-intuitive, it may actually help your hair grow. Avoiding haircuts results in more split ends. When this happens, your hair begins to split and look unhealthy. Infrequent haircuts also lead to breakage, which will actually make your hair shorter in the long run.
Wash your Hair with Lukewarm Water
While taking a hot shower is tempting, at least take a break from the steaming shower and turn down the water temperature when it comes time to wash your hair. Hot water can dry out your hair which can lead to breakage. Lukewarm water helps retain moisture in your hair, resulting in healthy and luscious locks.
Final Thoughts
Long hair is attractive – there is no doubt about it. Rocking a lush mane of hair, though, will take some prep, some effort, and much time – but it's ultimately going to be worth it.