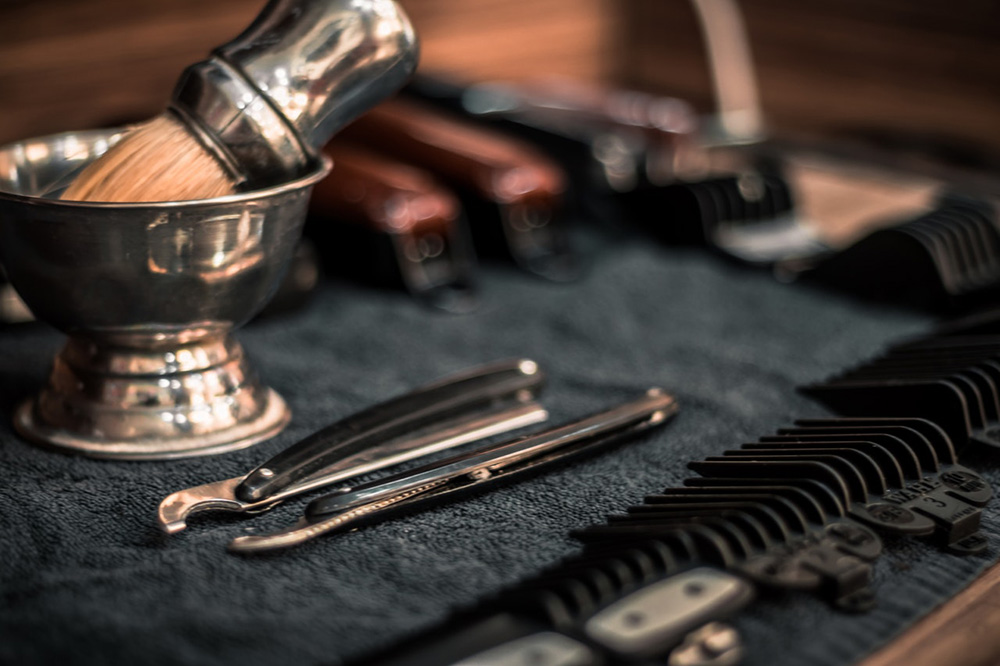 If you're a man who doesn't sport a beard, then there is at least one thing that's constant in your life – shaving. Some men enjoy it, and some men don't. It can be very time-consuming, not to mention tedious, especially if you need to do it several times a week. But if all men who shave can agree with something, it's that shaving is necessary.
The question that has sparked plenty of debates is whether straight razor shaving is better than using an electric razor. The choice between these razors is often tricky for many men, as they don't understand the differences between them.
Of course, they understand the fundamental differences but don't know how either can improve or worsen their shaving experience.
State Street Barbers answers this question right here, so read on to explore the benefits of shaving with a straight razor vs. the benefits of electric razor shaving, as well as the disadvantages of each.
Straight Razor Shave
A straight razor is the father of all razors. It's a straight razor with a blade that can fold into its handle. It is what men started using to shave nearly four centuries ago. These razors may not be very popular these days, thanks to their electric counterparts, but they are gaining momentum once again.
Not only do they make you look sophisticated when shaving, like a true gentleman, but they also give you the closest and cleanest shave possible.
Take a look at the essential benefits of shaving with a straight razor, as well as a few drawbacks:
Pros of a Straight Razor Shave:
The closest shave ever
There's nothing that can give you as close shave as a straight razor.
It's cost-effective
A straight razor can last a very long time, as opposed to other razors that quickly become blunt and require regular changing.
It's flexible and versatile
If you want to experiment with different looks, you can use a straight razor to shape your beard any way you want easily.
The sophistication of old-school shaving with a blade
There's rarely anything that beats old-school shaving with a blade. As soon as you start shaving, you're taken back in time and can't help but feel the elegance and style in the air. It's a one-of-a-kind experience that every true gentleman should regularly enjoy.
Cons of a Straight Razor Shave:
It's time-consuming
Straight razor shaving is time-consuming, but it's more than worth the time. And it feels very glamorous.
It takes time to master straight razor shaving
This type of shaving has a very steep learning curve, so you must have patience when practicing your steady hand. It will pay off.
There's a risk of nicks and cuts.
If you're a beginner who's never held a straight razor in their hand, you may hurt yourself if you're not careful. Luckily, professionals can give you a top-notch shave with a straight razor.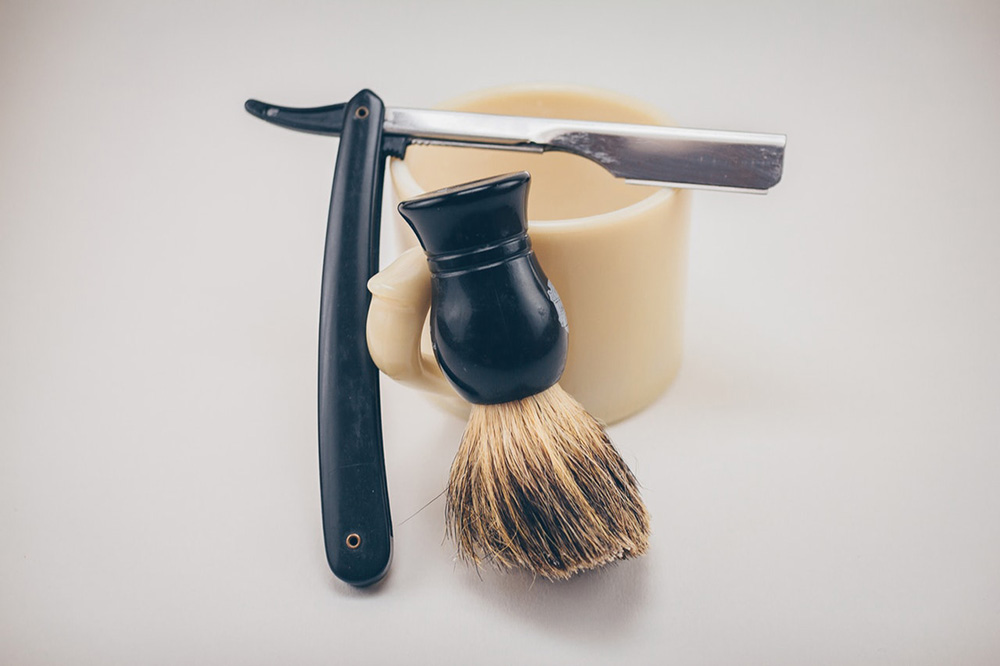 Electric Razor Shave
An electric razor, AKA, a shaver, is a razor with rotating blades that run on battery or electricity. It doesn't require the use of shaving cream or water, which makes it incredibly convenient. Shaving with an electric razor is the quickest way to shave.
Here are all the pros and cons of electric razor shaving.
Pros of Electric Razor Shave:
It's quick and convenient
It's incredibly quick, easy, and convenient to shave with an electric razor. It's also comfortable on sensitive skin.
It enables dry shaving
You don't have to use water, soap, or shaving cream.
Cons of Electric Razor Shave:
You don't get a very close shave
You can never get as clean a shave with this razor as you can with a straight one.
It's not very economical
Using an electric razor isn't very cost-effective, as it either uses electricity or requires a regular battery change.
It takes time for your skin to get used to it
This razor may irritate your skin at first, especially if you have sensitive skin.
We can safely say that a straight razor shave is an absolute winner in this battle. The benefits of shaving with a straight razor definitely outweigh its few drawbacks. As a matter of fact, you won't ever have to worry about those shortcomings if you always get a clean shave by a professional who knows what they're doing.
If you live in Chicago, there's no need to search for a straight razor shave barber near you, because you are already in the right place. State Street Barbers is the best place to get an exceptional grooming experience in the Windy City.
We have barbershops in River North, Old Town, Lincoln Park, and Lakeview, and we're open seven days a week. Come down to one of our barbershops and get a classic straight razor shave that you deserve. You can also contact us to schedule an appointment in advance!