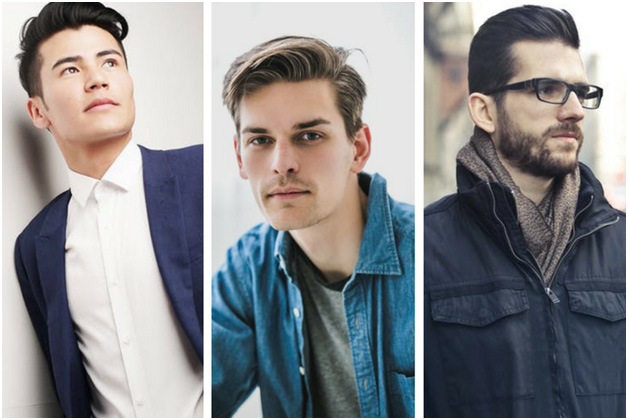 As we head into the new year, here's a look at some of the popular men's hairstyles you're likely to see. Many of these hairstyles are European hair trends that have gradually come to North America, and are likely to continue to gain popularity.
The short hair cut and enhanced texture trend that was popular in 2017 will carry on into this year, along with styles for medium to longer hair. Here are some of the specific styles you can expect to see as the year progresses.
Short & Textured Cuts
Men with shorter hair can enjoy several unique cuts that will only rise in popularity this year.
Textured Crop
The textured crop cut is a contemporary and new look that's compatible with most hair types. It's great for making thick hair appear lighter, bulking up finer or thin hair, and works well with curly and wavy hair.
Crop & Fringe
This is another texture crop that can work with shorter or longer fringe cut blunts or be worn to one side.
Messy Short Crop Cut
This unique crop cut and hairstyle is great for men with thinner or fine hair, and can even work with receding hairlines. You can make it appear fuller with texturing, layering, and messy styling.
Haircut for Short Curly Hair
If you have wavy or curly hair and want a shorter hairstyle, consider this textured crop.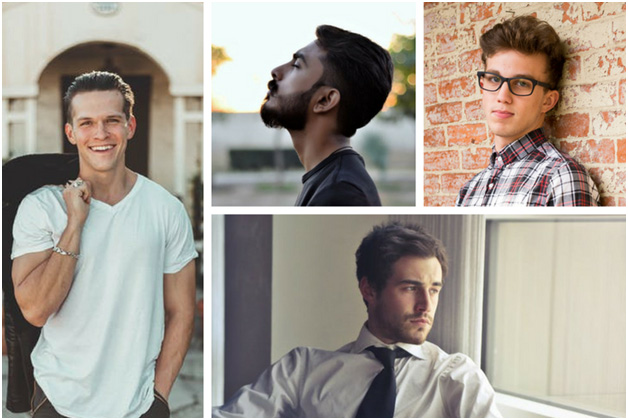 Tapered Hairstyles for Men in 2018
For hair that's slightly longer than what will work with the previously mentioned shorter cuts, here are some tapered looks that you can enjoy in 2018.
Side Part Haircut
The side part taper trend is a response to the heightened popularity of the fade.
Taper for Curly Hair
Tapered haircuts are also great for men with curlier hair. It also involves the same amount of work as a typical fade.
Taper & Neck Fade
For men with wavy hair, there's the taper and neck fade. Added length makes it easier to style, with additional texture thanks to the wave.
Short Taper
Tapered cuts can be of either short or medium length, with a quick fade at the neckline for a cleaner look.
Textured Sweep Back
With this look, multiple layers combine into a single look with a medium-length haircut, styled with additional texture.
Haircuts for Men with Medium-Length Hair
If you have medium-length hair, here are some ideas to give you that hairstyle you want that will work with varying hair types.
Medium-Length Curls with Burst Fade
This medium-length hairstyle works best with curly black hair.
Side Part
In keeping the hipster look alive, this side part hairstyle will go strong this year, worn in looser styles.
Heavy Crop with Mid Fade
This cut largely contrasts a heavier and longer version of the crop, with a mid fade to add thickness and texture on the top.
Messy Hairstyles for Men in 2018
For a messier look, you can try some of these hairstyles that stand out.
Textured and Tousled Hair
This is a hairstyle that can contribute a good amount of texture with thicker sections styled into a tousle that doesn't look out of place in a beach setting.
General Messy Hairstyle
This is a semi-spiky finger-styled type of hairstyle that sweeps over the forehead in a long fringe. If you want to keep the back and sides neat, the high fade of this cut can achieve this.
Textured Sweep Back with a High Fade
This is a matte haircut that features a chunky and thick texture for a neat and tousled look.
Textured Slicked Back Hairstyle
Slicked back hairstyles are extremely popular today, with a longer and more textured look added to them. They also work very well with facial hair.
Medium-Length Textured Fade
This style is too long if you want to go for spiky look, but it's perfect for a textured waviness that stands apart from other hairstyles.
Textured Bangs
Many men may want to consider having their hand lay forward instead of slicking it back. Textured bangs feature plenty of texture in a fringe toward the front, with a fade in the back.
Popular Pompadour Hairstyles
The pompadour is still well-liked as one of the popular styles that works for many men.
Short Pompadour Hairstyle
You don't need a lot of hair to don a pompadour. Simply style it straight up and move the tips back for a great look.
Textured Pompadour
Include a forehead curl along with contemporary texture for this unique look.
Pompadour with Fade
This hairstyle adds a contemporary flair to the traditional pompadour, with a short or high fade that can also feature spikes.
Pompadour Mohawk
More stylish than a traditional mohawk, the pomp hawk begins with a pompadour and finishes with a wavy mohawk for an original combination.
Neckline Hairstyles
Sometimes the neckline is something that a man might want to showcase rather than the hair, which makes some of these neckline designs appealing options.
Man Buns
A man bun with a high fade can allow for plenty of opportunity to feature a neckline design that everyone can see.
Neckline and Hair Design
Instead of opting for a fade with a neckline design beneath it, you can combine both with a larger hair design that can serve as something between shaved skin and a buzz cut.
Shaved Neck
If you have a neck tattoo that you would like to display, a shaved neck will likely look best and open up a canvas on which to show off your design.
Determine Which Hairstyle is Right for You
Of course, these are only some of the many original hairstyles that you'll see this year. There's plenty of opportunity to figure out what best suits your look, with nearly unlimited options available, regardless of your hair length and style.

Depending on the shape of your face and general style, you'll find the perfect hairstyle that compliments the rest of your look in 2018. Even if you're not entirely sure which hairstyle will look the best, you can always consult your barber to determine which haircut will best suit you. You may find a hairstyle that gives you the look you want for many years, serving as a haircut that's uniquely you. Ultimately, there's a look for every man to try, whether you're looking for an old-school hairstyle or a more contemporary cut.
Contact State Street Barbers for a signature haircut or a beard trim.